Box and Contents
I completely ignored the SEED model line when it was originally being released. I skipped over it, mainly, due to my lack of interest in anything other than UC stuff at the time. Yeah, I dabbled in being a UC elitist for a while, it's not so fun. I realized I was limiting myself and missing out on some great shows. I watched SEED in it's entirety about 3 years ago with the help of Netflix and it was a really good show. I still didn't start collecting the models, though. I'm glad I skipped over the line because all of the HG kits are getting re-releases. I'll focus on those instead of the originals.

I'll start with the star of the show, the first Lead Gundam, Aile Strike Gundam!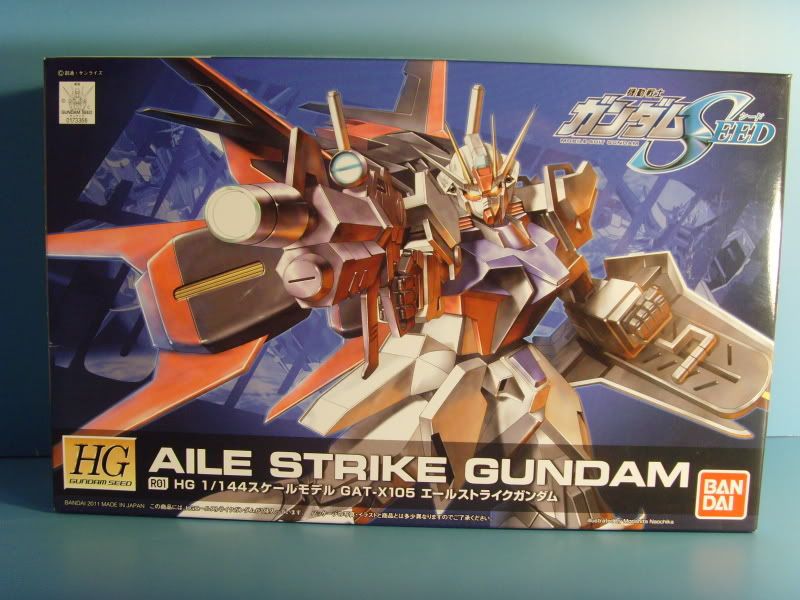 Box shot!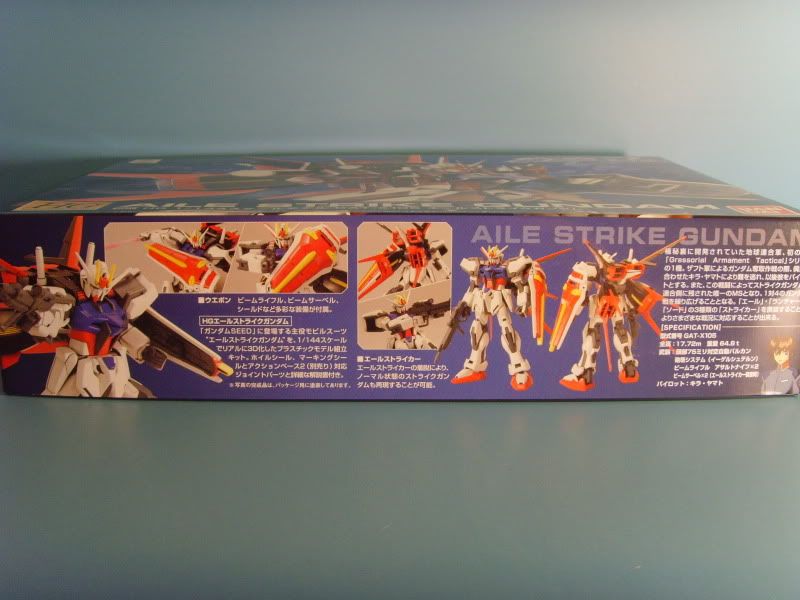 Bottom side
Standard fair info about the suit. These are painted by a pro.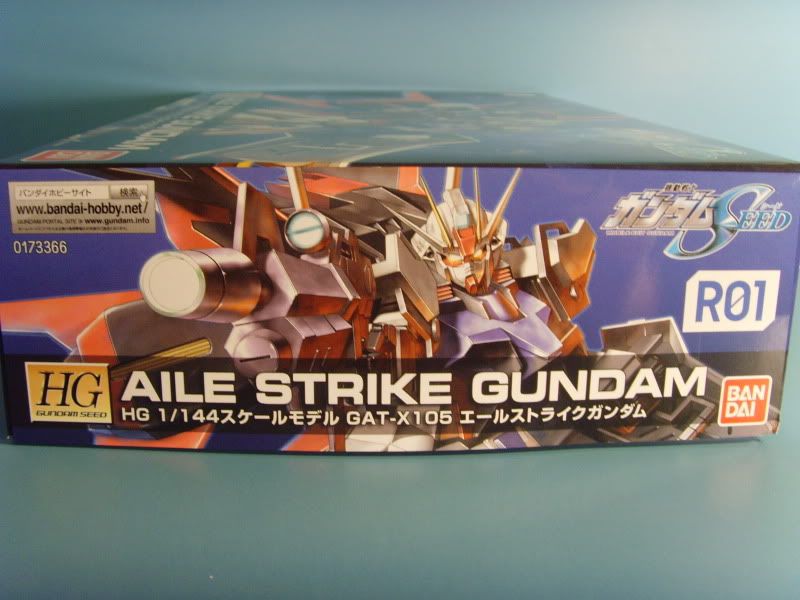 Right end of the box, the other end is the same except covered by the
American warning labels about choking hazards...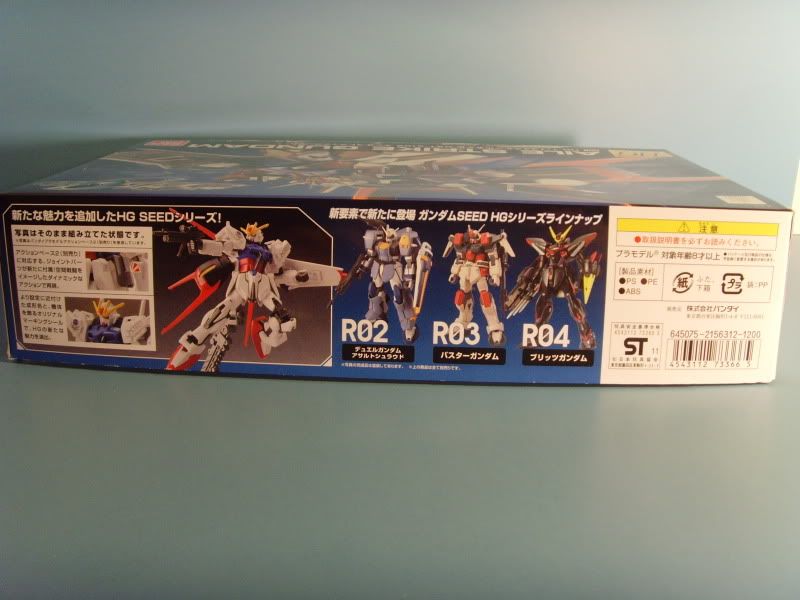 Top Side of the box.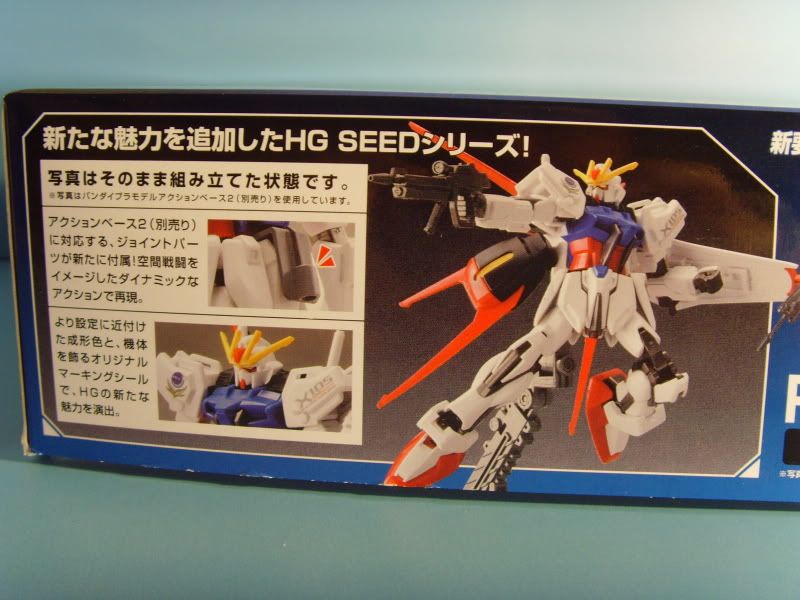 Unpainted build, pretty dull looking.
An advertisement for other Remastered HG SEED kits and the barcode with a price of 1200 yen.
Same as the original price point.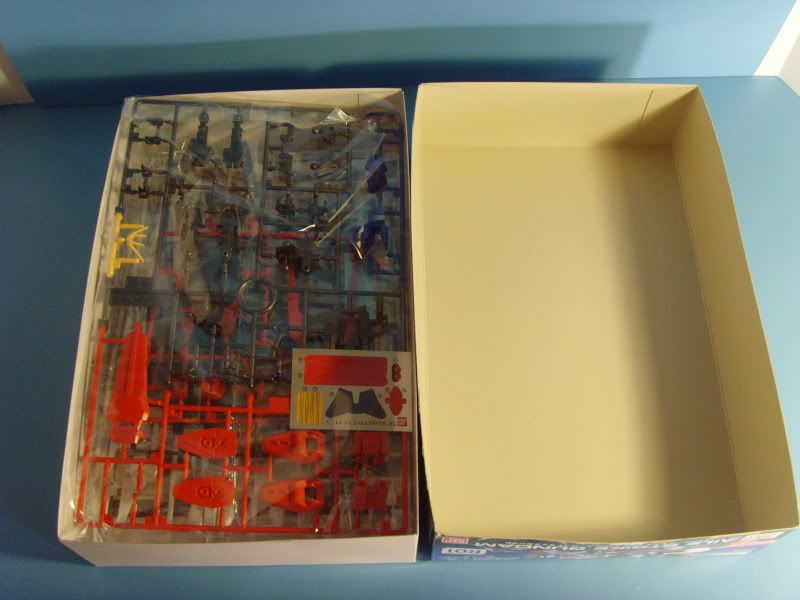 When you open the box, you'll see the A runner and the foil stickers.
Move that over and we see the C and D plate.
That bag also has the new clear seals in it.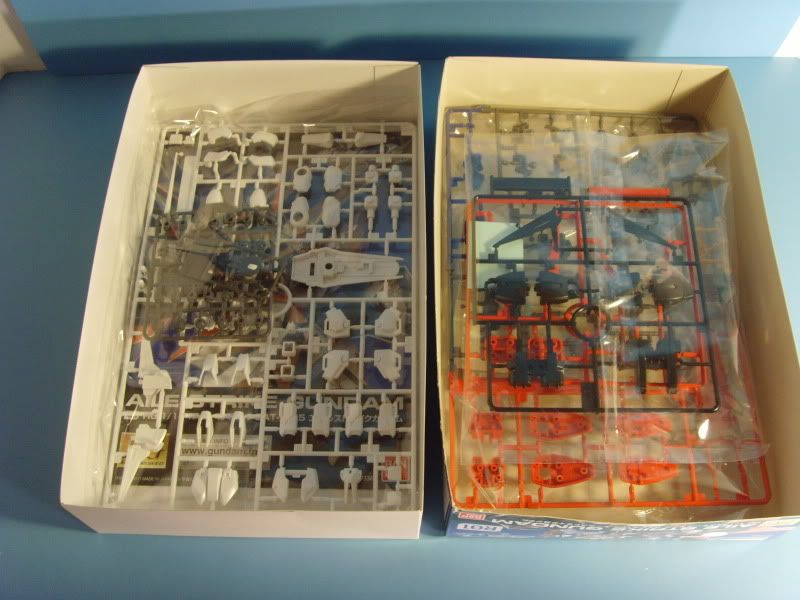 Moving that over we see the poly-caps and the B runner.
The addition of an action base connector is on the "Joint A" runner.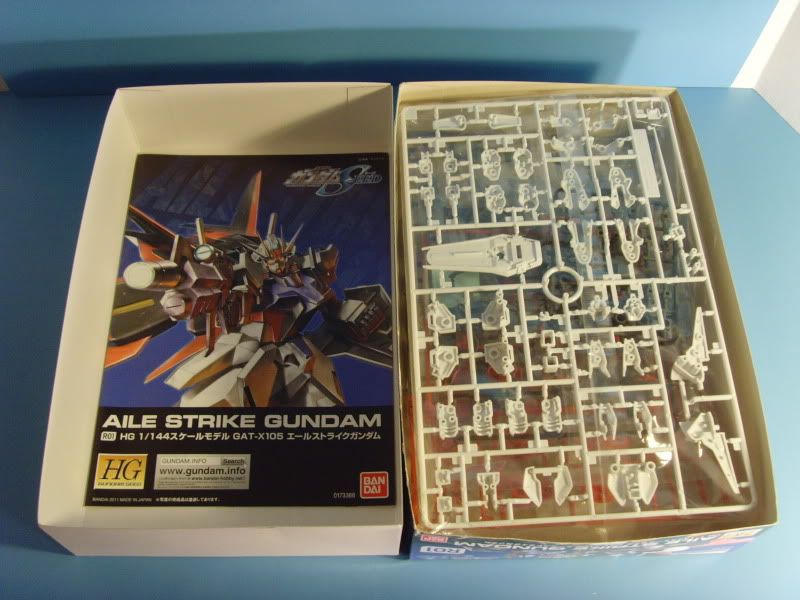 Finally, moving that over, you'll see the manual.
For whatever reason, these pictures won't flip...
Here's a sideways glance at the front and back of the manuals.
Runners and parts review up next!

Until Next Time: Happy Building!