Buster's Box
Sorry for the wait on these reviews, ladies and gents. I've been busy with life and the
Gundam Wing Revival Project
. So, I will begin getting back onto Gunpla with the long awaited review of the R03 Remastered HG Buster Gundam. Does anybody know if the Remastered SEED kits are replacing the old ones, around for a limited time, or just recolors that will forever share the shelves with their previously released counterparts?
Anyway, let's get a good look at Buster's box and the contents before moving on to the model itself.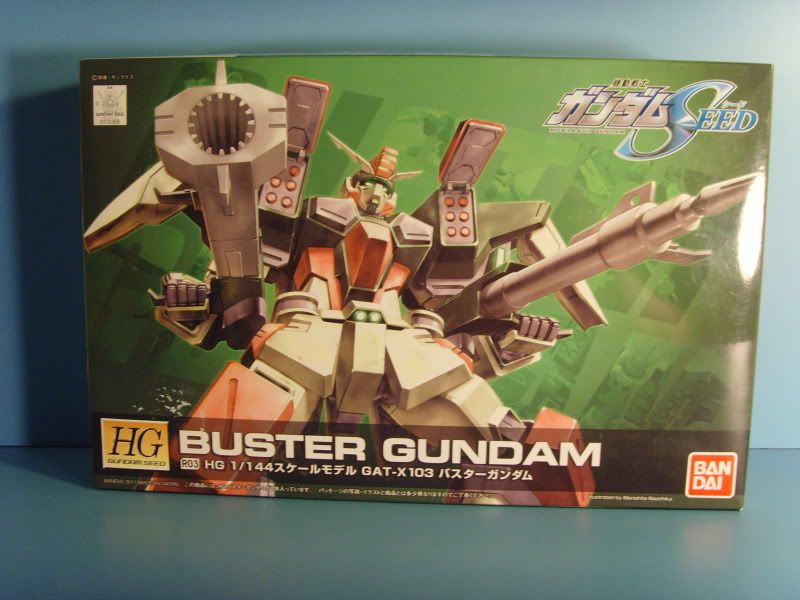 The front cover art is lookin' great!
All the kit's gimmicks are explained on the bottom side. Here it shows off the combined cannons.
A bit of info on the MS and pilot. And a shot of the left end of the box (same as the right).
Some details about the details :-P.
BUY THE OTHER KITS TOO! This kit has a MSRP of 1000 yen (pretty cheap).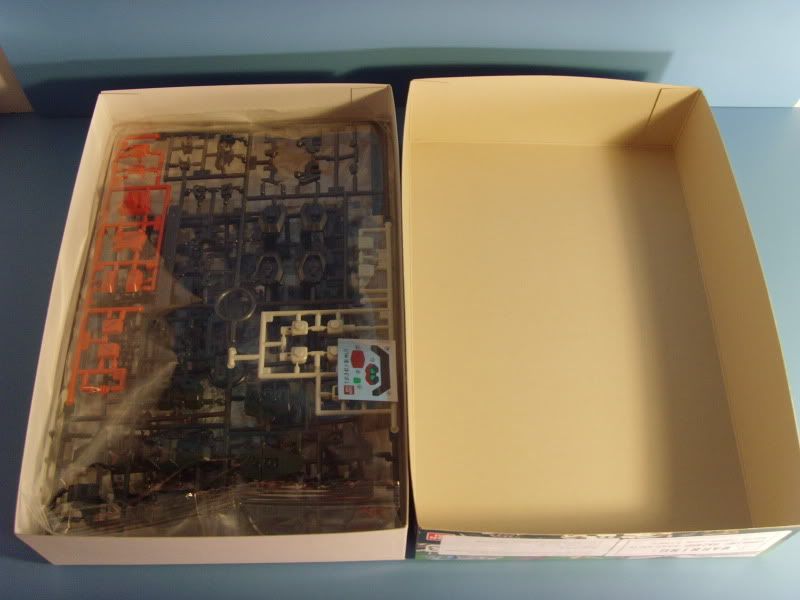 Opening the box, we are greeted with Runner A, which has some of the beige, orange, dark green and the metallic grey.
Another small runner of metallic grey, poly-caps, stickers, and a runner of that beige.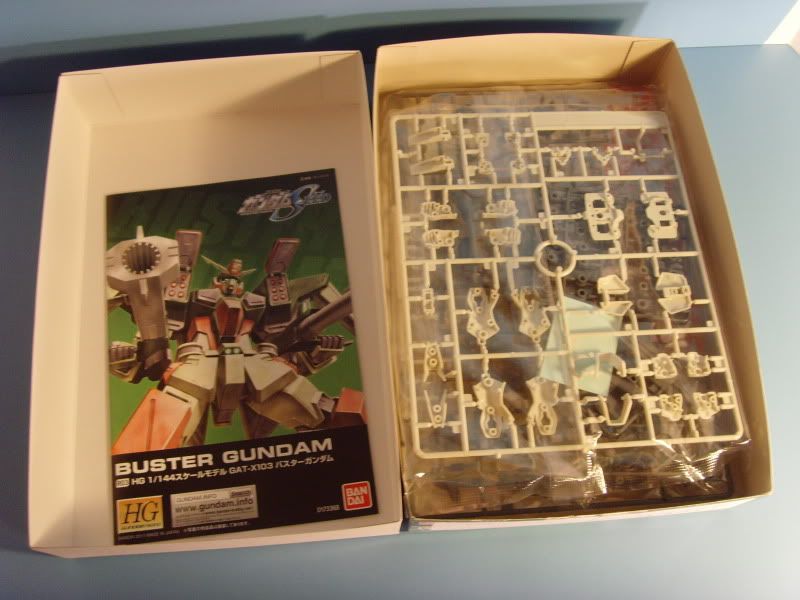 Finally, the manual.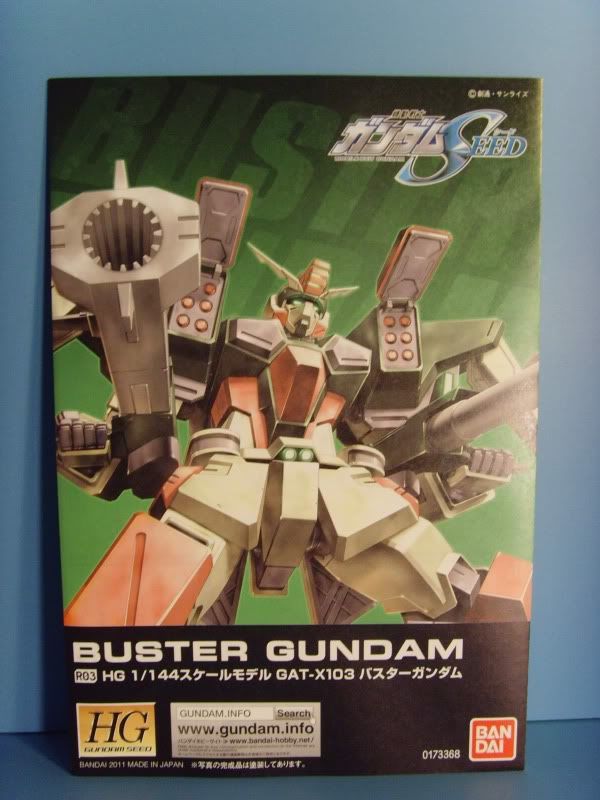 Which likes to be photographed sideways apparently...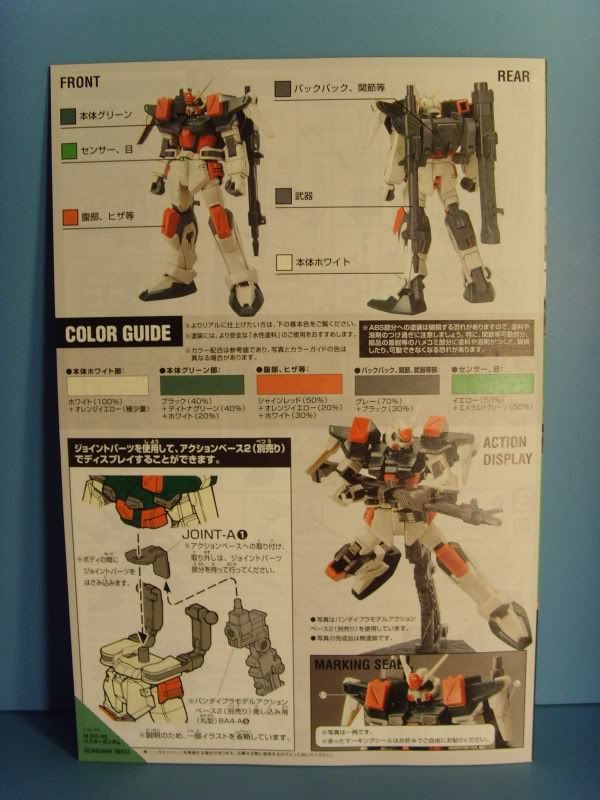 The painting guide. By the way, there's a good chunk of painting needed as will all the SEED kits so far...
MS details, model poses, and a bit of plot.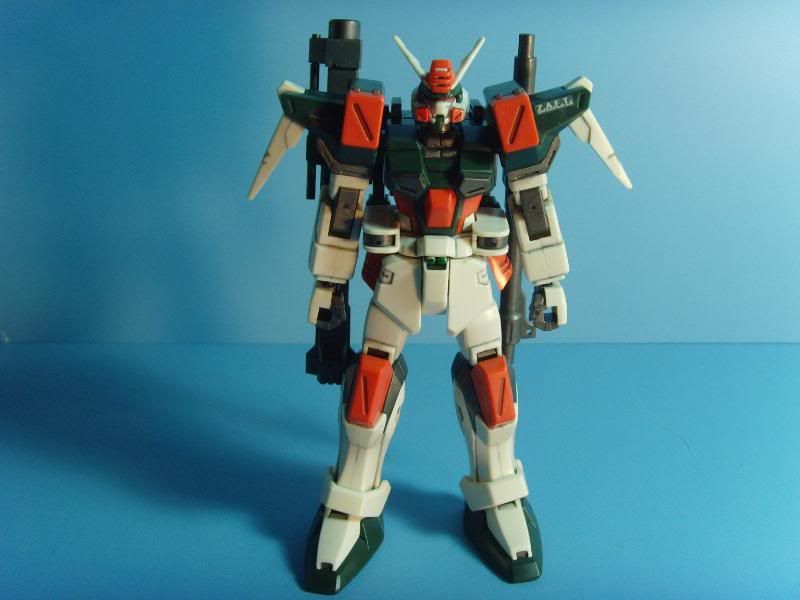 Coming up soon, the MS review!
Until Next Time: Happy Building!