DEATHSCYTHE HELL... ASSEMMMMMBBBLLLLLEEE!!!!
Ehem... I mean, the Deathscythe is pretty much done at this point. Well, the actual kit has been done for quite some time. I'll keep going with a few more in progress posts and hopefully, I can get all my pictures taken of finished kits over Memorial Day weekend.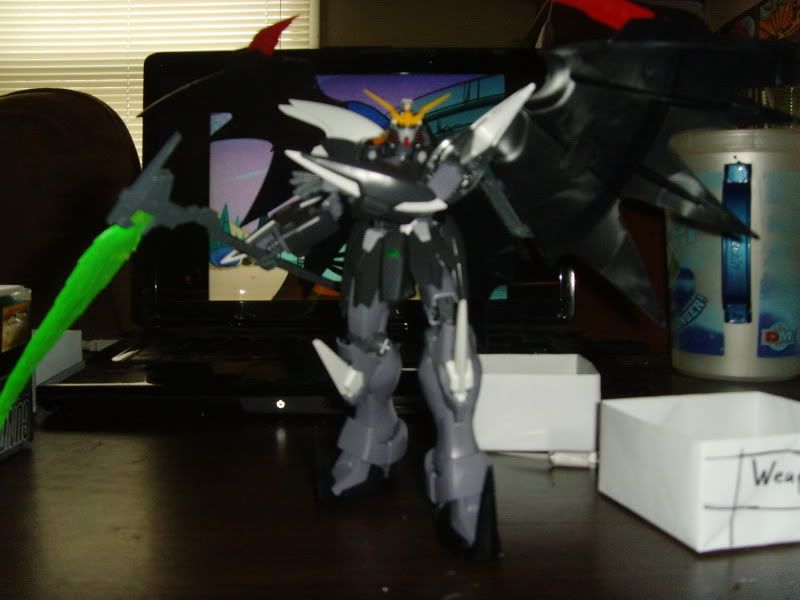 Strike a pose!
Same pose, basically the same picture, but whatevs. :-P
Here are all of the parts drying on my custom made drying board.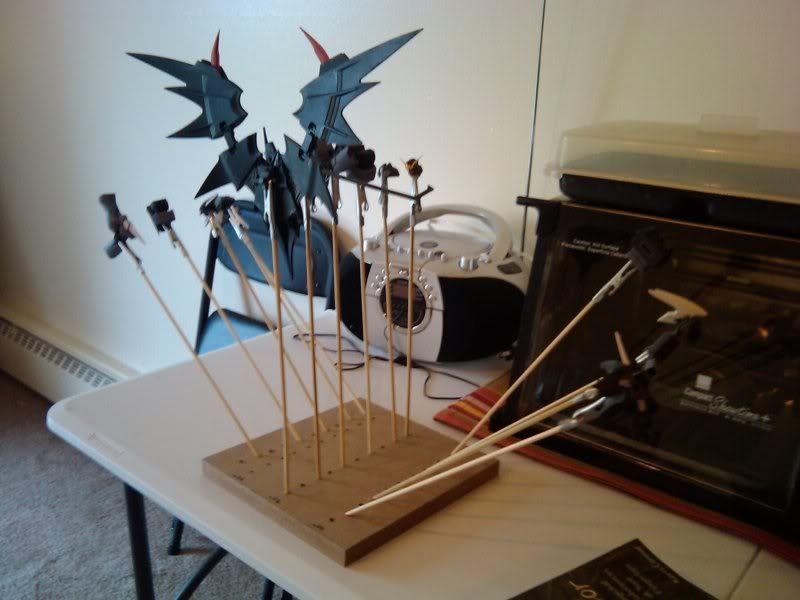 I can never seem to find Styrofoam when I need it, so I took a couple different boards of that compressed cardboard wood-like material and drilled holes in them for sticking the bamboo rods into.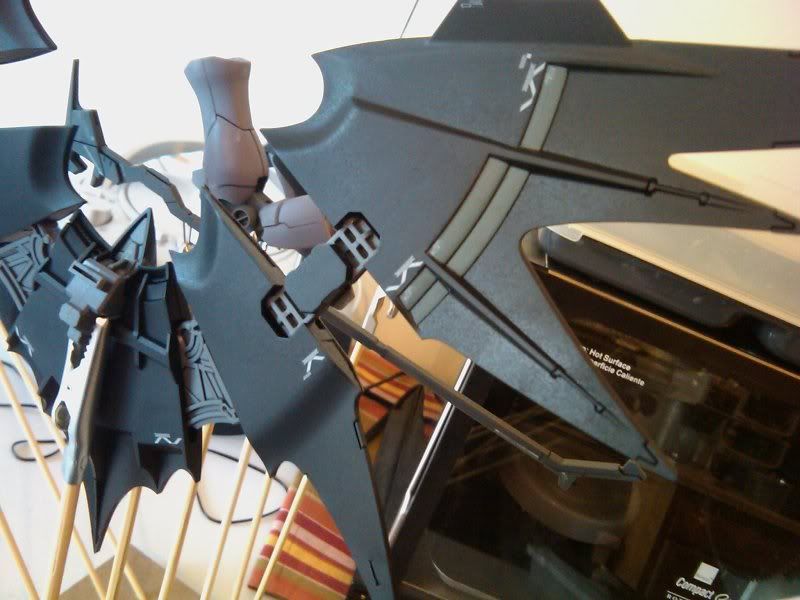 These last three pictures were taken from my cell phone, so please forgive the less that usual quality (not that my camera is all that great either though).
Anywho, this was my first ever successful attempt at a top coat that didn't end up breaking something *knocks on wood and crosses fingers*. that last one was a HG Zaku II Char's Custom that I had painted in olive drab before the production type was released and, like an idiot, I soaked the plastic, and the ball joints and the hip peg broke because of too much friction in the ball joint.
Up next will be an update on the GP-02a as soon as I get anouth few minute free to post. Then an un-announced treat for you Gundam 00 fans.