I started this project so long ago. Moving is a pain in the rear. I'm sure
Buster
knows this as much, if not more than I do! Anyway, real internet means I can finally post pictures and such!
Here's a re-cap of the project:
Intro
Part 1
Part 2
Part 3
Part 4
Part 5a - Deathscythe
Part 5b - Heavy Arms
Part 5c - Sandrock
Part 5d - Shenlong
And here they are, the five Gundams from Gundam Wing united at last: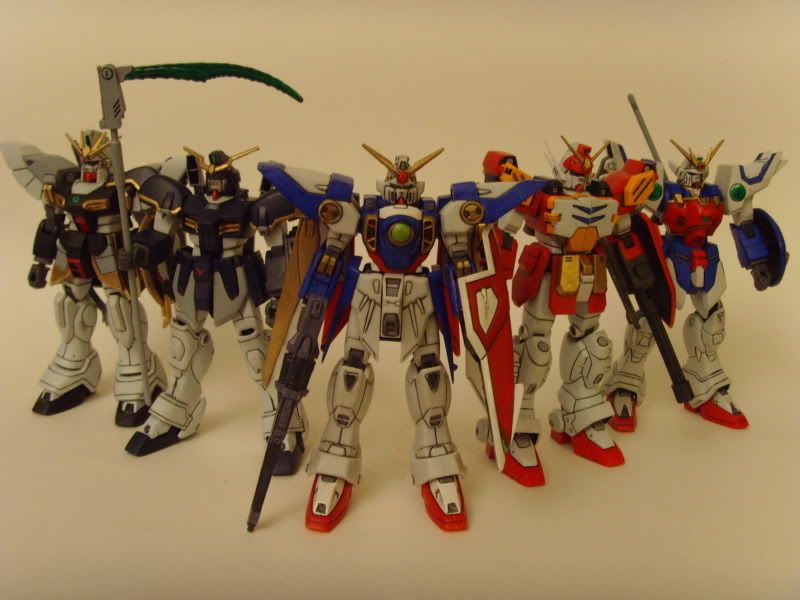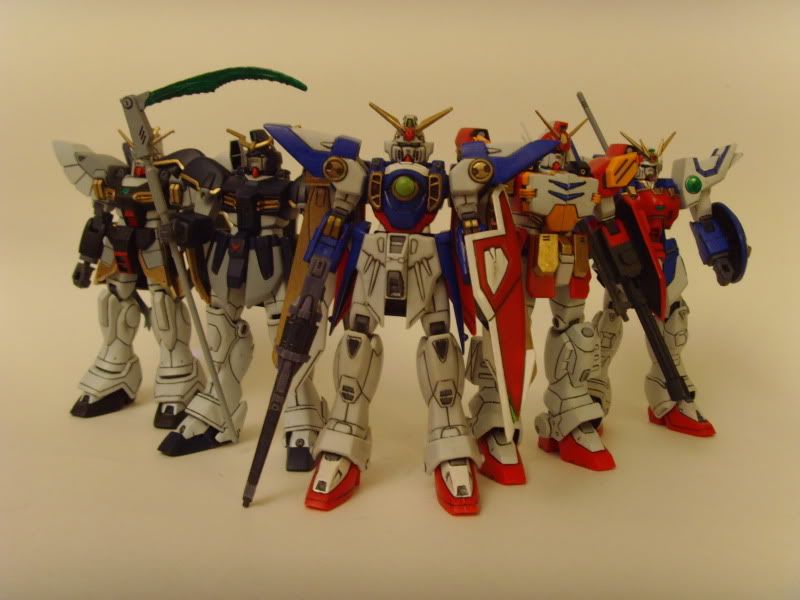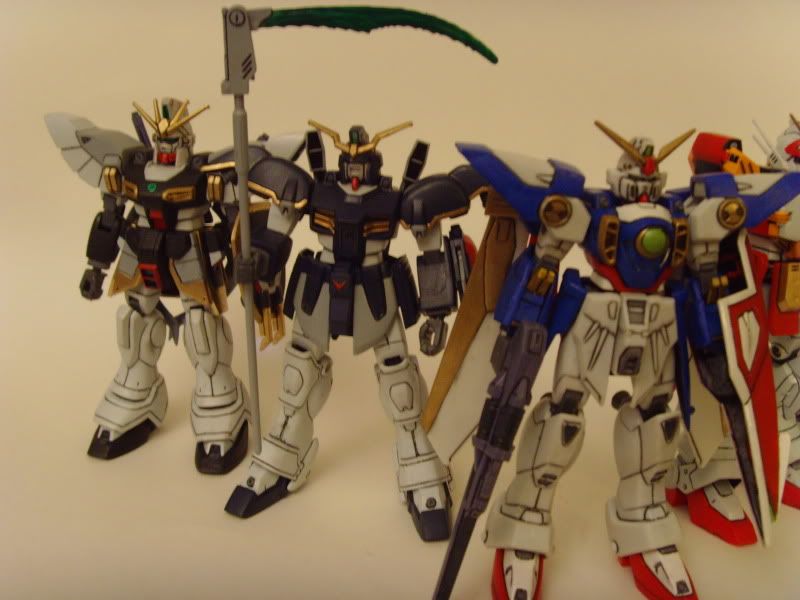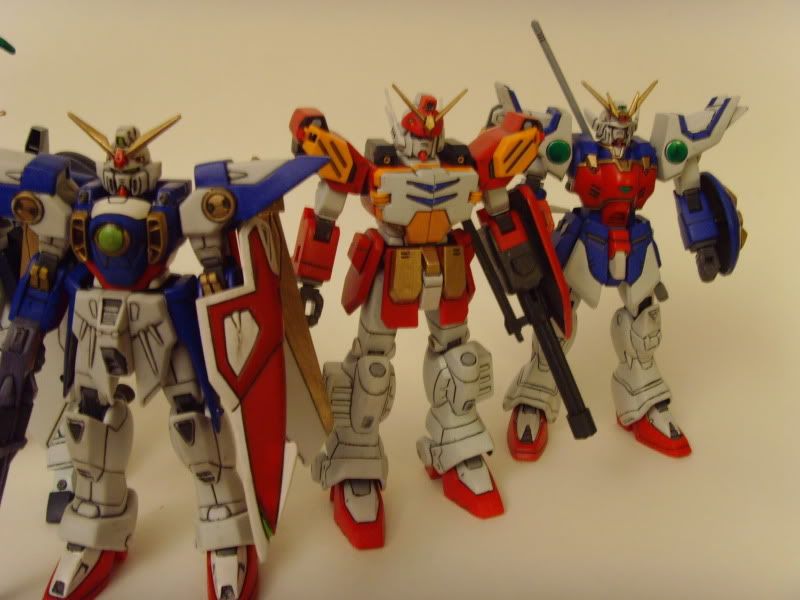 Just the "Project" set: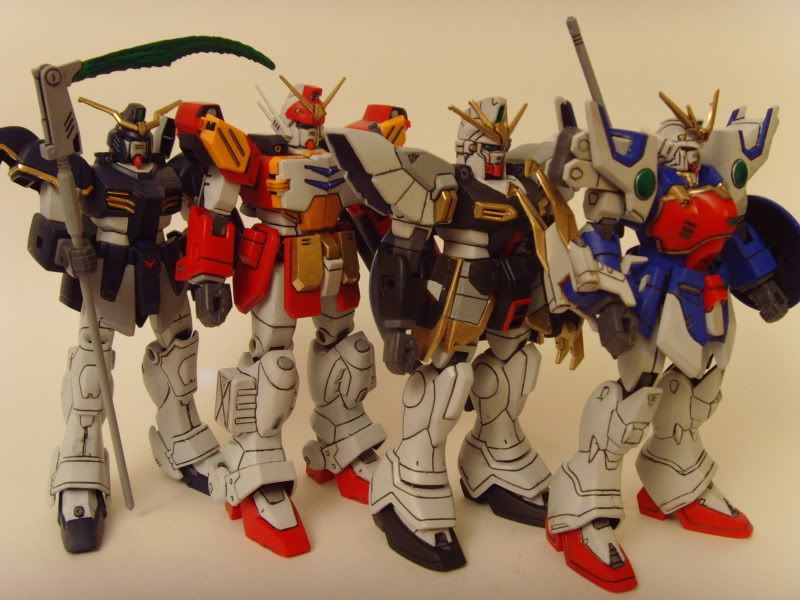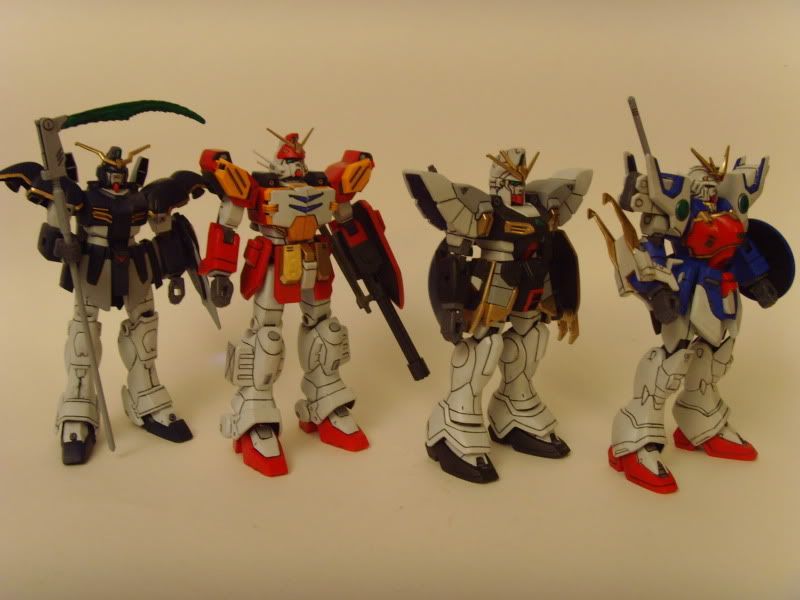 Shenlong and Sandrock: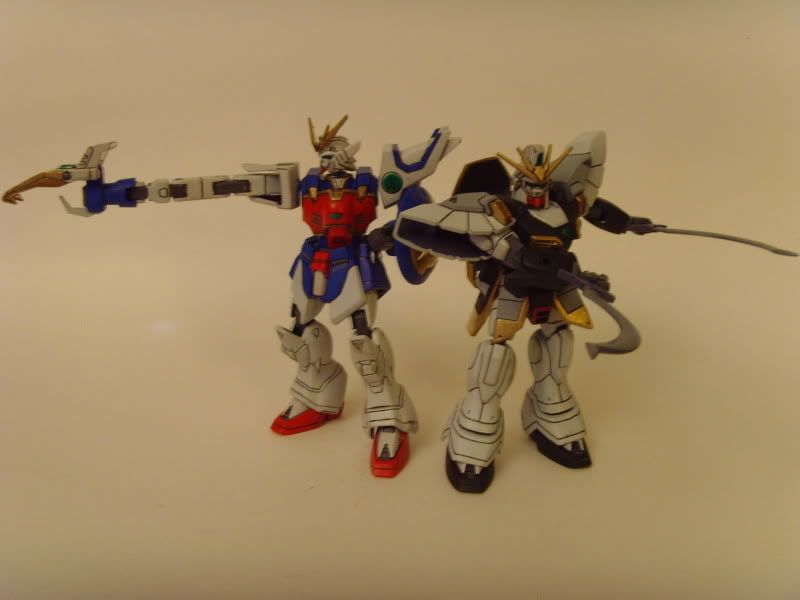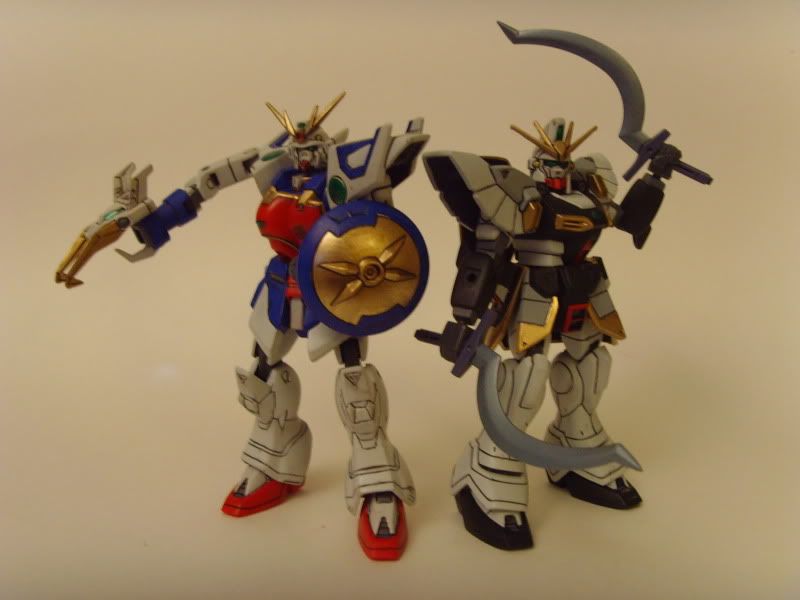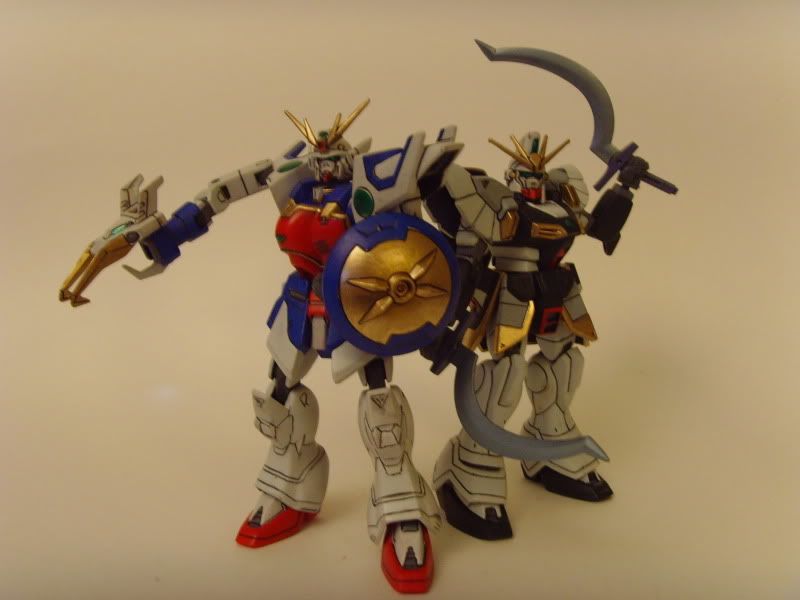 Deathscythe and Heavy Arms: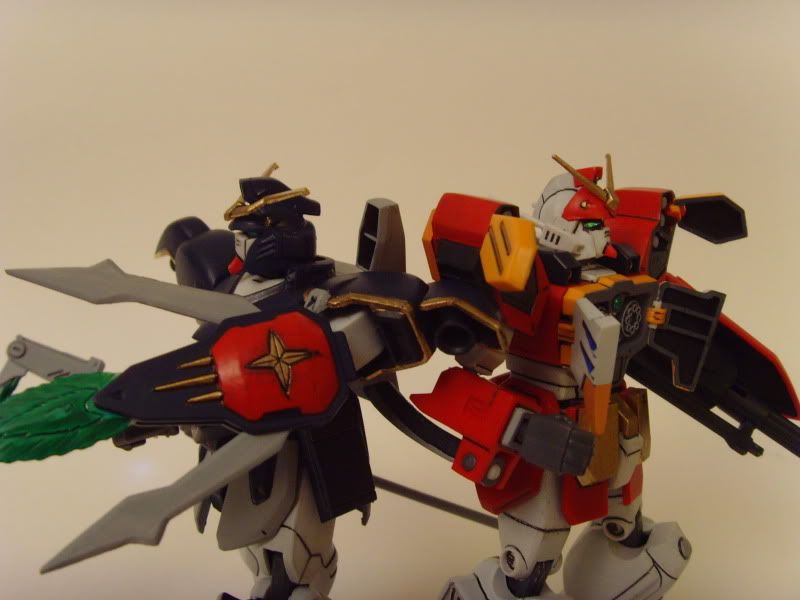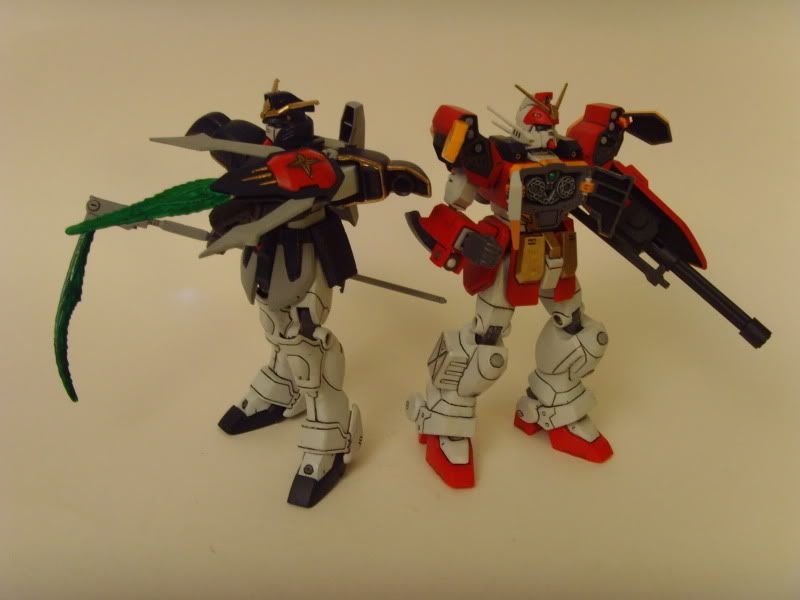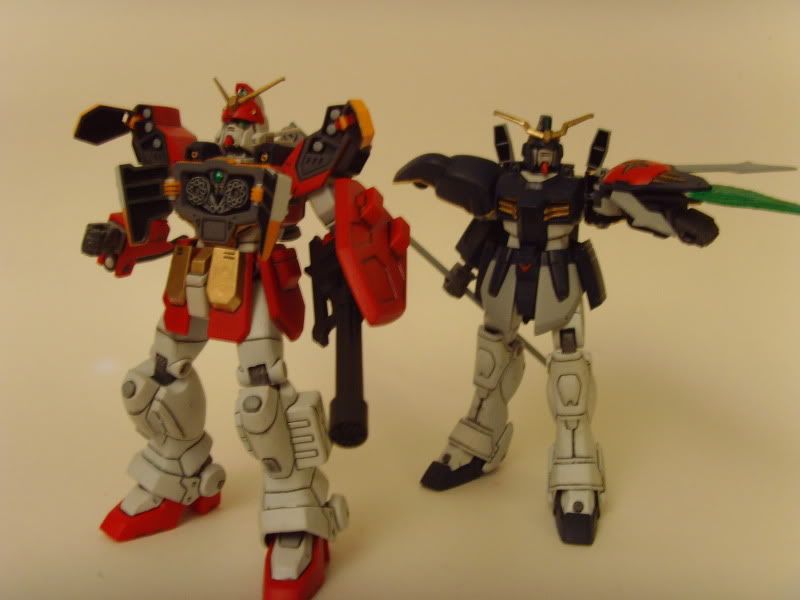 I had a lot of fun with these builds. I did not paint the pilot figures for these guys as I did with Heero. I will have to come back to those someday. Up next is Nataku's picture set. Stay tuned for that!
Until Next Time: Happy Building!