Getting Ahead of Destiny
Today, I finally get around to posting more on the Destiny Plan. We're taking a look at the head units today.
Here are the individual parts for the head units. As you can see, it is the same number of parts between TT and Bandai
The TT eye/camera piece (left) is surprisingly clear.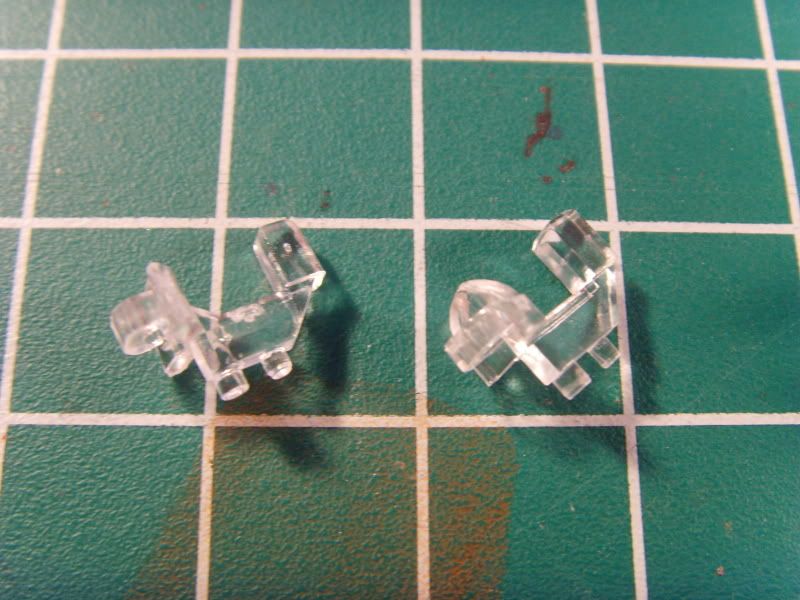 There is a little bit of bubbling in the TT piece, though.
The cuts in the face plate to show the "tears" are nice and sharp on the Bandai (right) and kind of soft and rounded for the TT (left).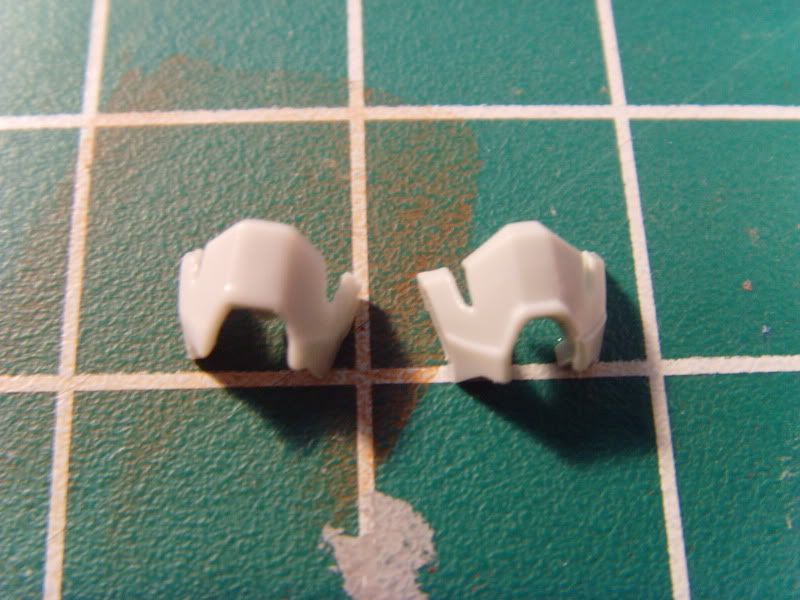 The faceplate on the Bandai has a raised layer around the bottom edge, and it's very defined. On the TT, it's there but sort of a gradual incline from the center to the bottom edge.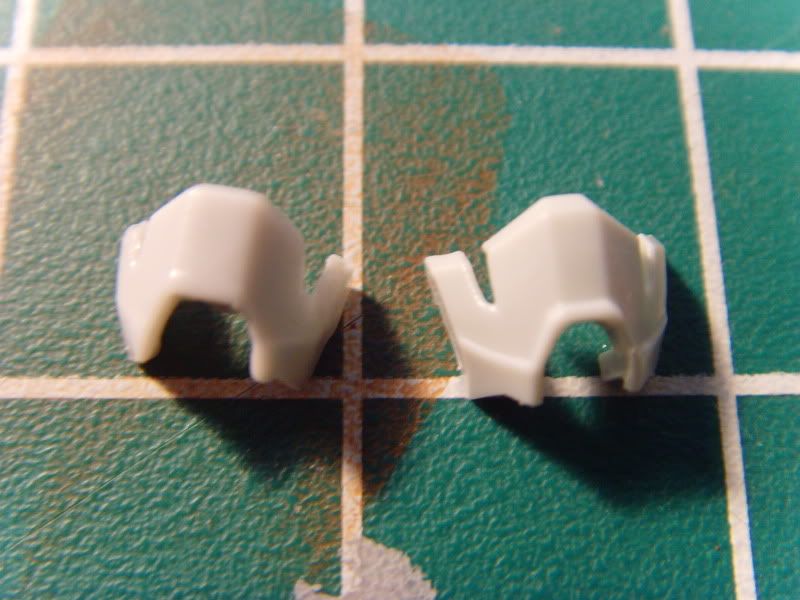 Perhaps a closer shot...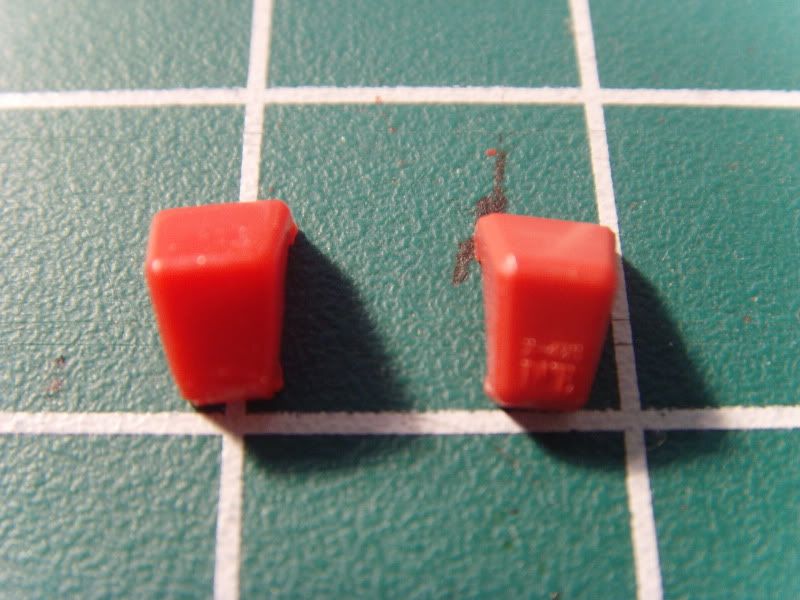 Last, but not least. The red part that goes on the center of the V fin is supposed to have writing on it, like the Bandai (right) and it is completely absent on the TT.
So the TT Hongli head is lacking some details, but the parts are all there. I have to say, though, the parts go together as smoothly as the Bandai version, it just isn't as crisp as it could be.

Until Next Time: Happy Building!