Been Lazy
I've been feeling kinda lazy towards the blog as of late. I'm working on something big in tandem with Squeam/TimberNewtype and building a lot of Gunpla...

Sadly, I've been forgetting to take pictures of the build process for many of them. Oh well, reviews are coming for this batch very soon:
The next HG Remastered kits; Buster, Blitz, and Aegis.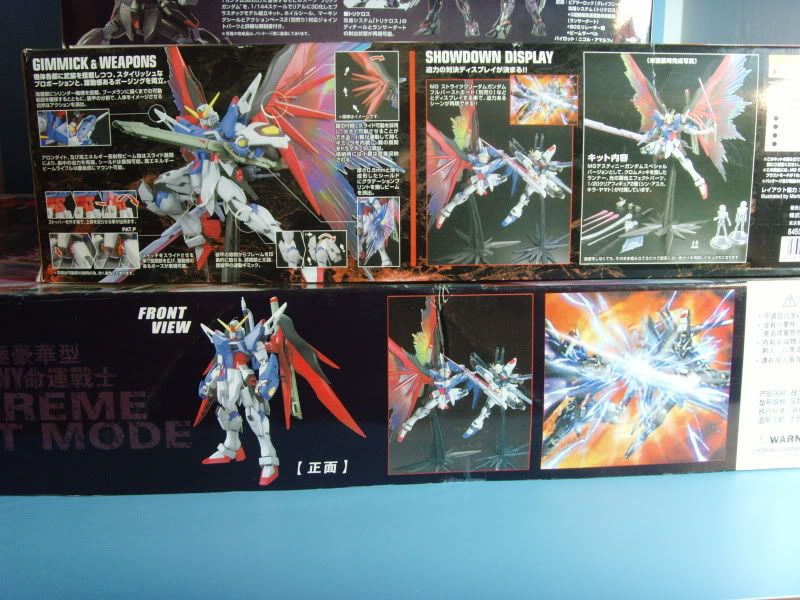 And a final look at Bandai's vs TT's MG Destiny Gundam Extreme Blast Mode!
One of the many reasons I have been negating the blog besides my laziness is my fiance and I got a new cat! He's really a pretty cat and he's of course very clever and is sneaky and hides and always seems to have a trick up his sleeve (were he to wear them)... We have named him...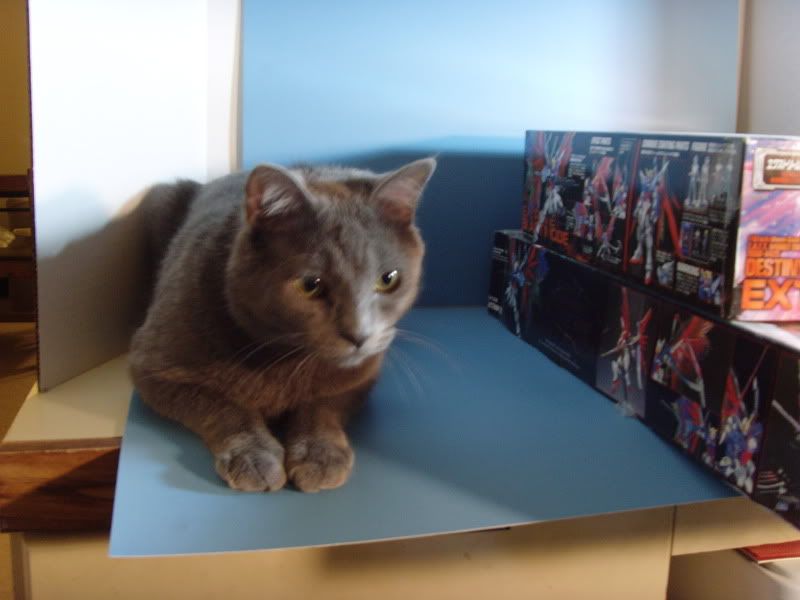 Lelouch!
See how proud he sits.

Until Next Time: Happy Building!