Let the Downgrade Continue!
The ankle guard on the Leo was my biggest worry, and honestly, I still not 100% happy with it. In fact, I dare say, I'm only about 80% happy with it, but it shall do for the time being. Here's how it was done:
I took a note card and drew this shape and cut it out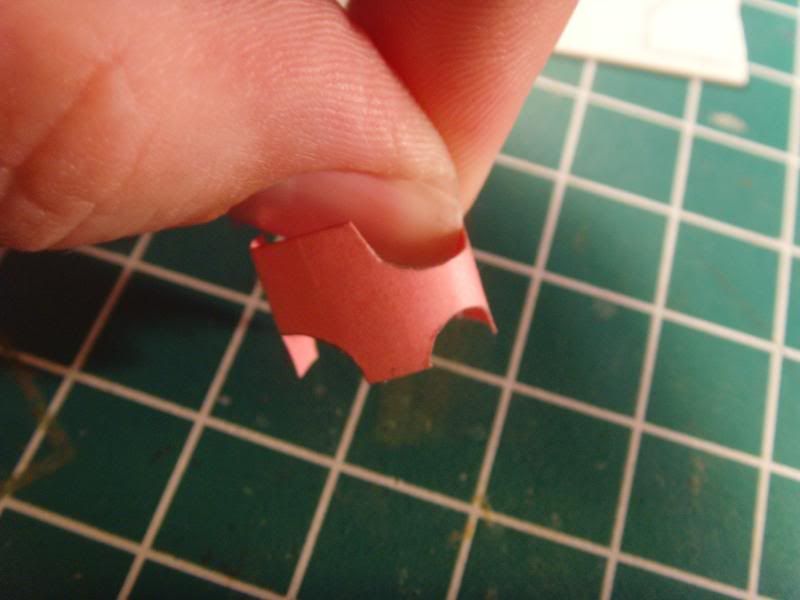 After testing out the shape and making sure it would fit roughly where and how I wanted it to...
I traced it onto some plastic sheeting and cut it out.
This sheet was pretty thin, so it's also flexible.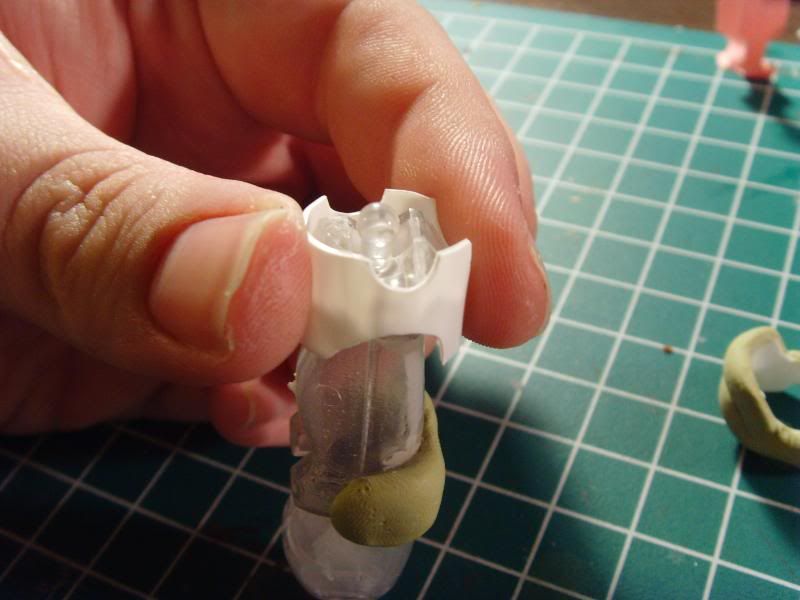 I test fit the plastic sheet.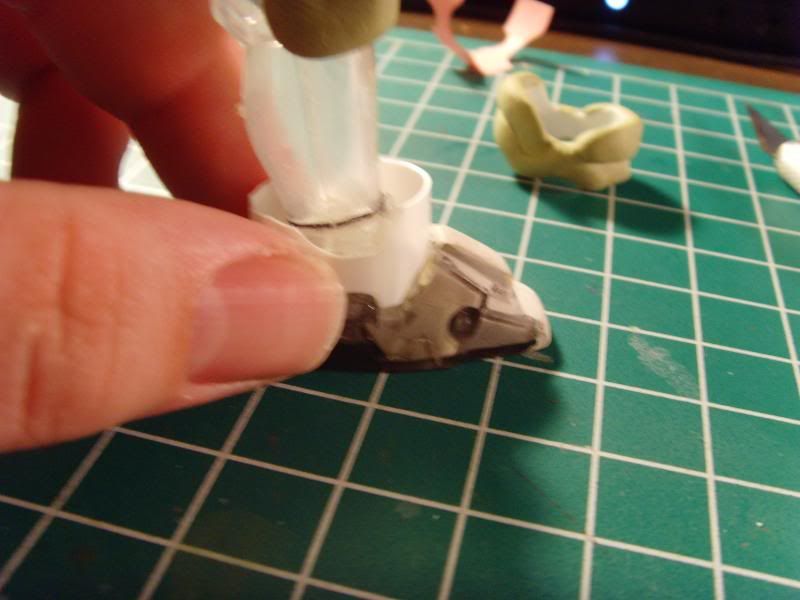 And it seems to work out mostly okay.
Here are some test shots so far: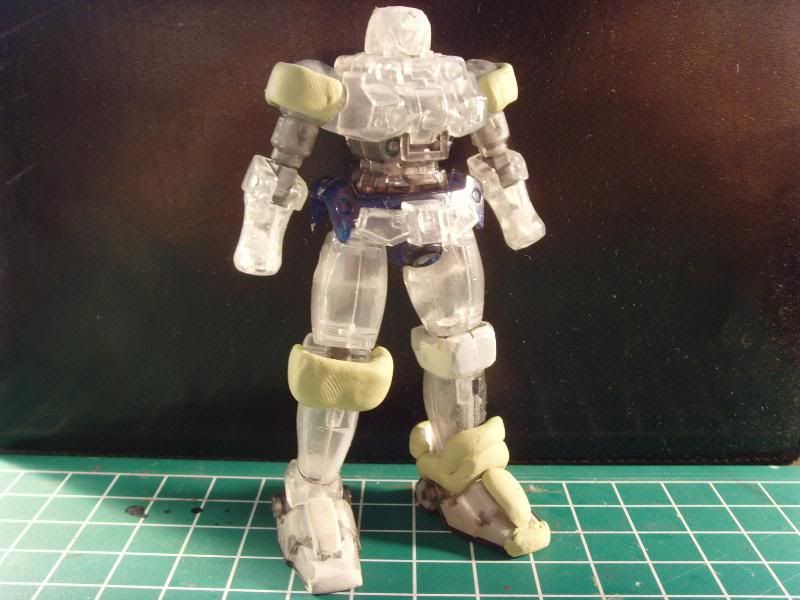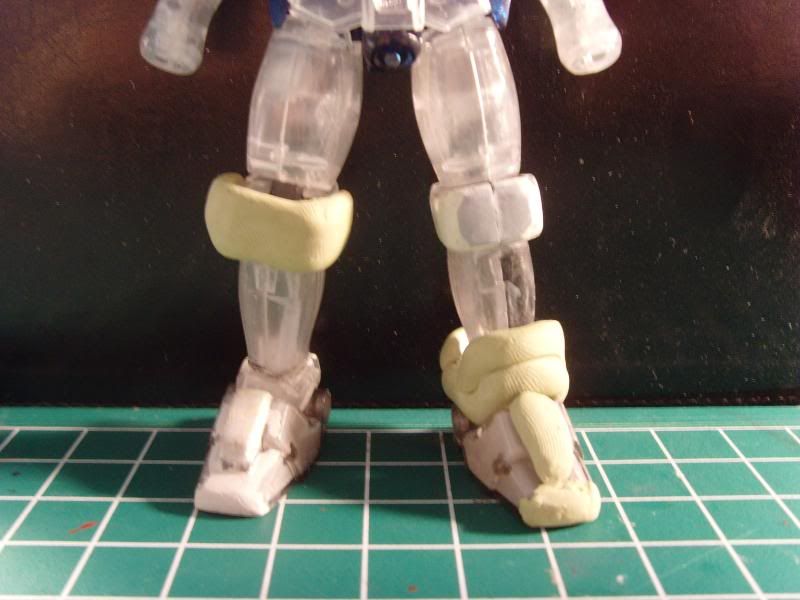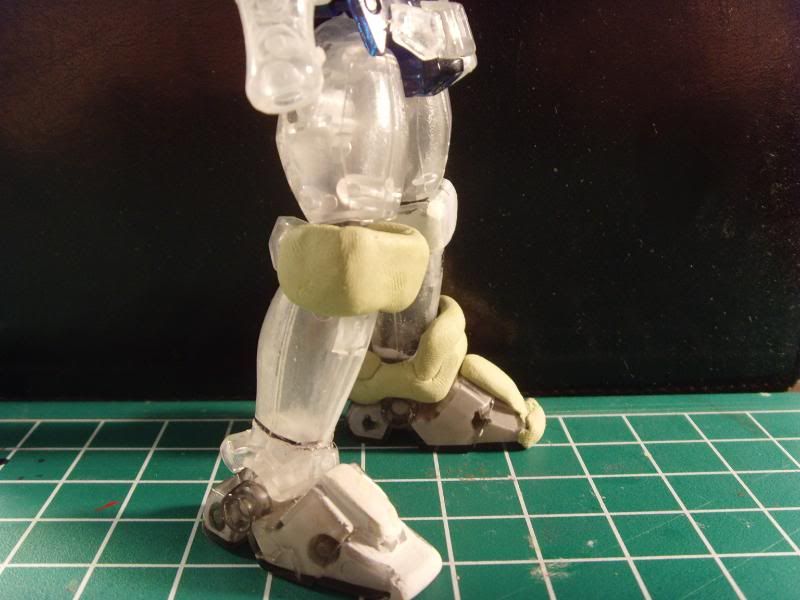 Nearly all of the shaping is complete, I just need to finish up the head (re-cut the lines around the back and sides of the head), get rid of the chest vents, and build the back skirt. Not sure what I'll do about weapons yet.
Truth be told, I don't think this project will be done in time for the group build... Bummer, for sure. But Such is life. It's just Gunpla after all.
Until Next Time: Happy Building!