The Reach of Destiny
Last time I showed off the parts for the arms. Today I have for you the completed arms' frames.

Bandai has done a marvelous job of detailing the inner structure of the Destiny's arms. All of the areas that will be exposed are sufficiently coated with the silver chrome. Both the Bandai and TT Hongli internals have had detail painting done to them.

We will start with Bandai: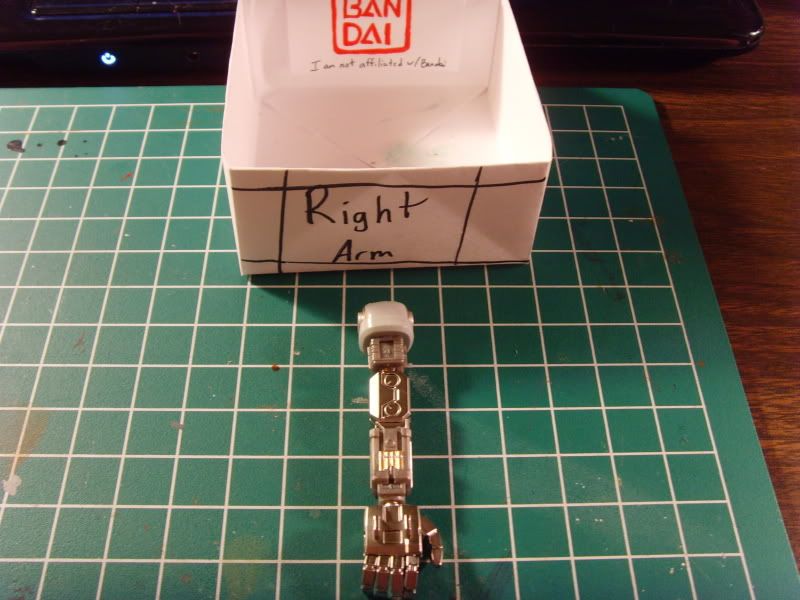 Remember that you can click on any image to view a (much) larger picture.
Here is the TT Hongli arm internal frame: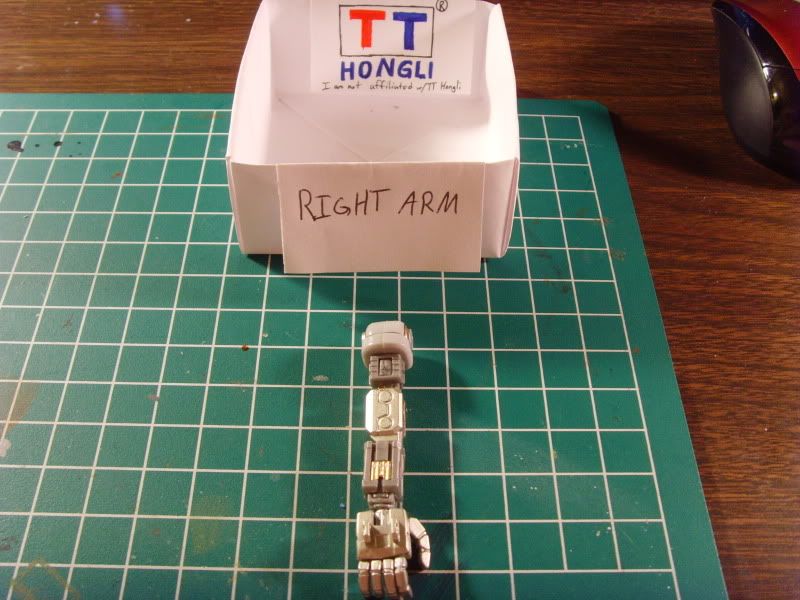 As you may be able to tell the TT Hongli details are muted compared to the Bandai kit. This is especially noticeable on the upper arm.
That will be it for this posting.
Until Next Time: Happy Building!