I just finished building the Master Grade RX-78-3 G-3.... twice! I built the first version and the 2.0. WOW what a difference... In a way, I kind of like the look of the old one better.
I'm at a loss as to what to build next out of my 100 remaining unbuilt kits. I've narrowed it down to 5 choices. Can you help me out?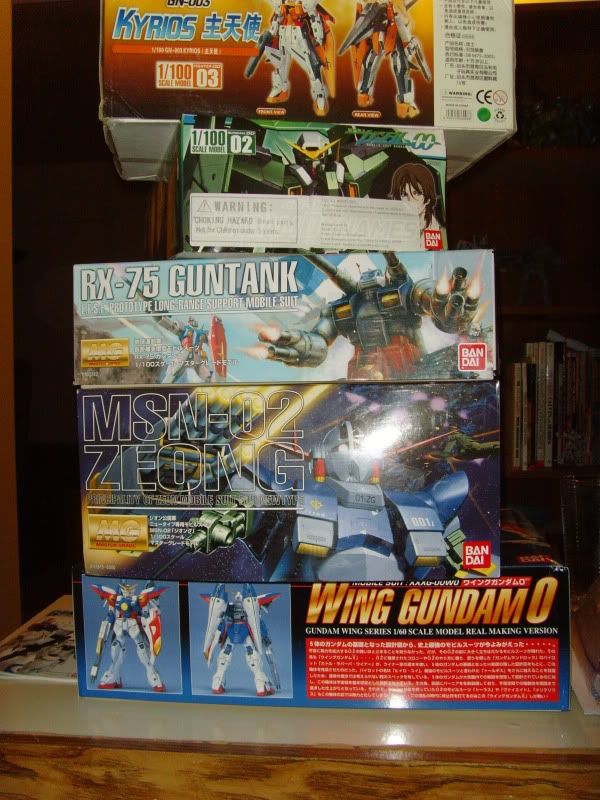 From the bottom up: 1/60 Wing Zero, MG Zeong, MG Guntank,
1/100 NG Dynames, and TT Hongli 1/100 NG Kyrios.
Guys, leave a comment, even if it's anonymous and tell me what you want me to build! I promise to get some actual content up soon in exchange. More on the Destiny Plan for realz next time!
Until Next Time: Happy Building (and voting ~_^)